On a recent trip to Taipei for the 2014 Taipei Biennial, I attended the opening night of Taiwanese-artist Charwei Tsai's new exhibition 'We Came Whirling Out of Nothingness' at Tina Keng Gallery in the Neihu District.
Comprising videos, installations, photographs, and the artist's curatorial art journal Lovely Daze, this solo exhibition stems from the artist's fascination with Sufism, and especially the spirals and circles produced by the spinning of the dervishes during the ritual dance of the Mevlevi Sema Ceremony. According to the 13th-century Persian poet and mystic Jalaluddin Rumi, the dancing dervishes represent the planets revolving around the sun.
The exhibition includes a new ephemeral installation of large burning spiral-shaped pieces of incense, Spiral Incense Mantra (2014), with the heart sutra carefully written around it, the three-channel video projection Lanyu: Three Stories (2012), and two photographs from the series "Lanyu" (2012).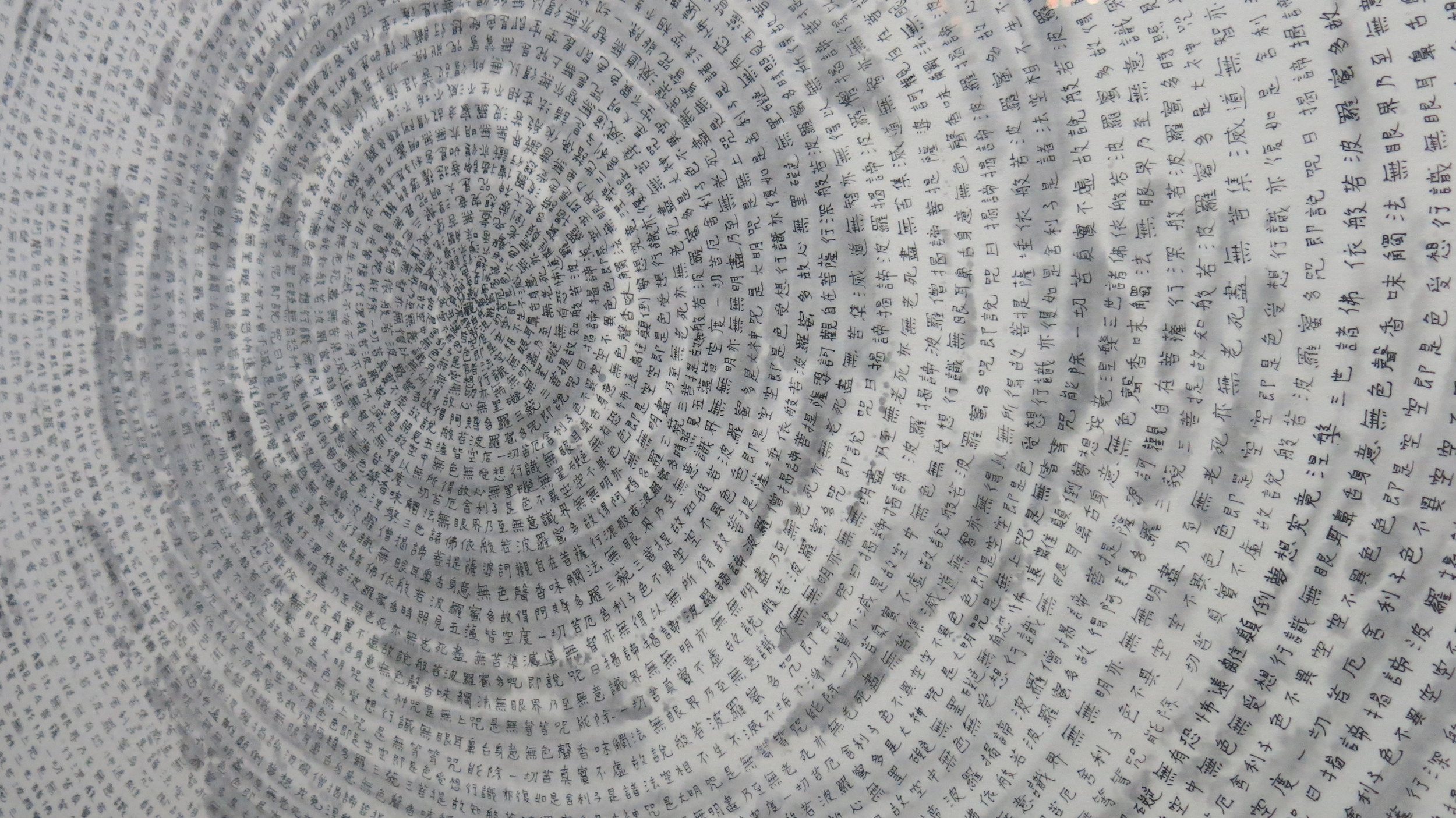 The exhibition is accompanied by a catalogue that surveys the artist's practice since 2005, with an essay by Mami Kataoka, Chief Curator of the Mori Art Museum in Tokyo, Japan, and an interview with Tsai by artist, curator, and writer Heman Chong.
Charwei Tsai was born in Taipei (1980) and currently lives and works in Taipei and Paris.
Read more about the artist here.